Jack Link's
Responsive Website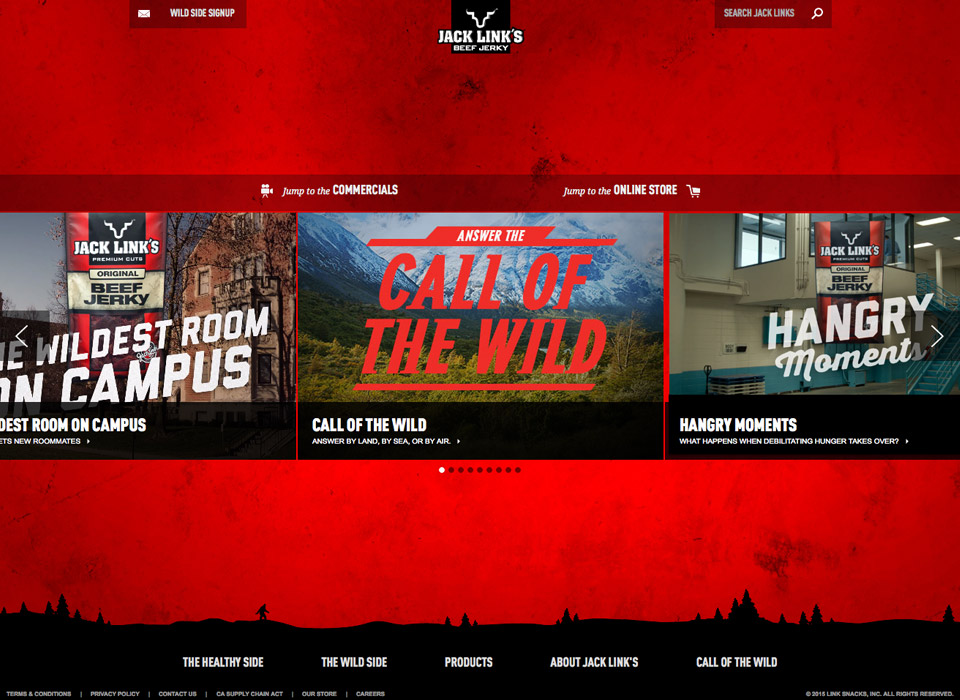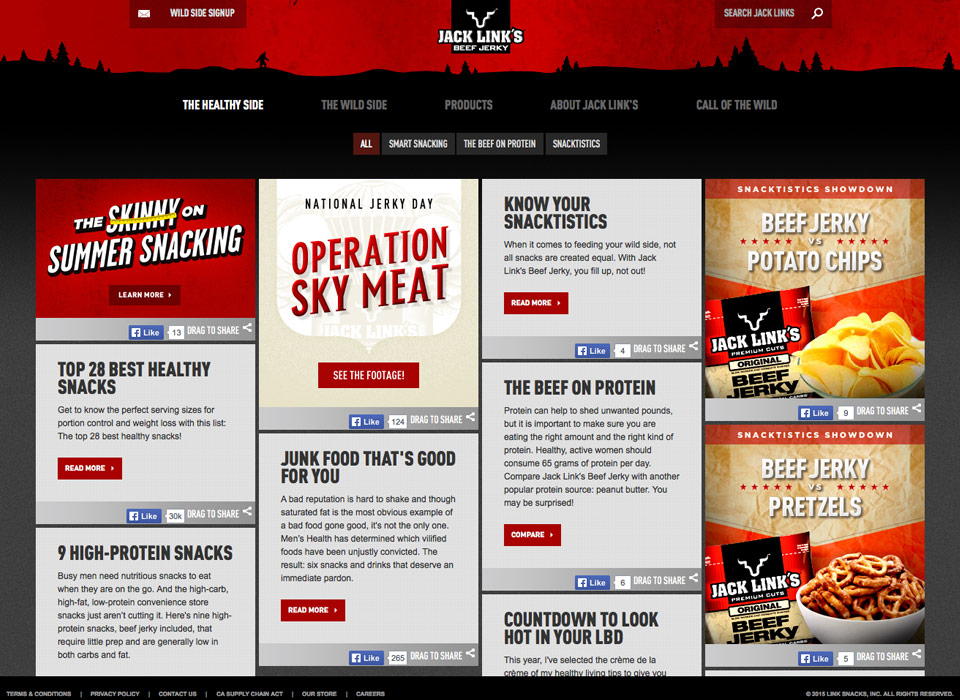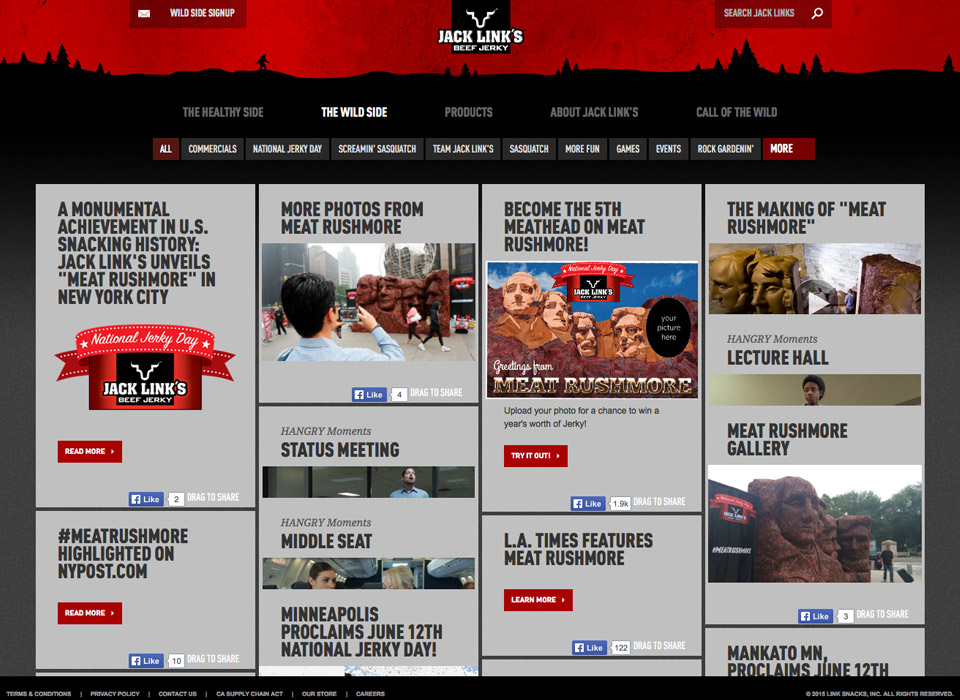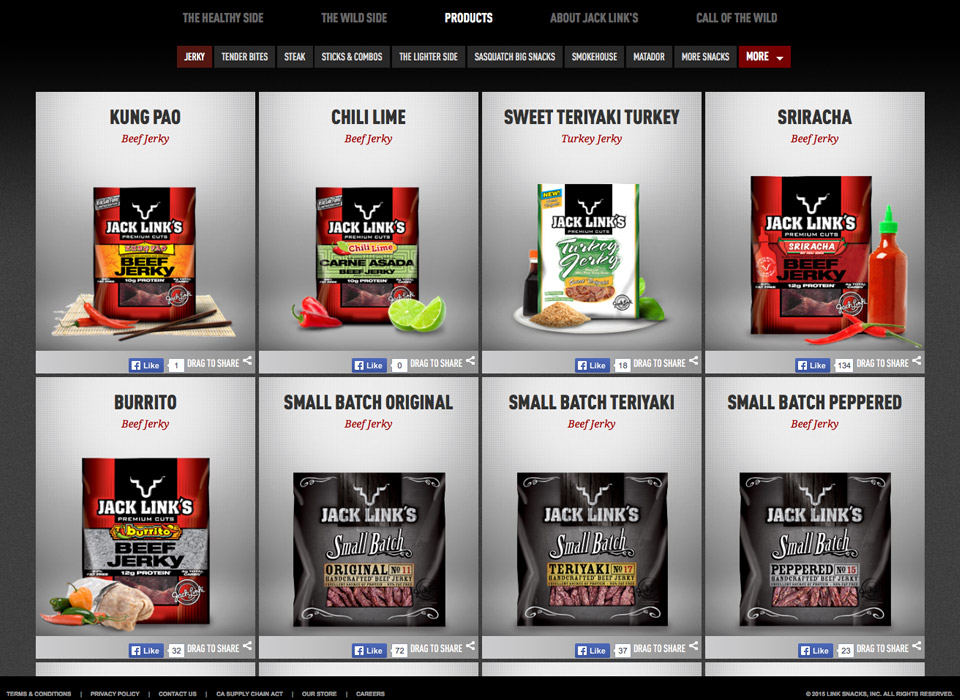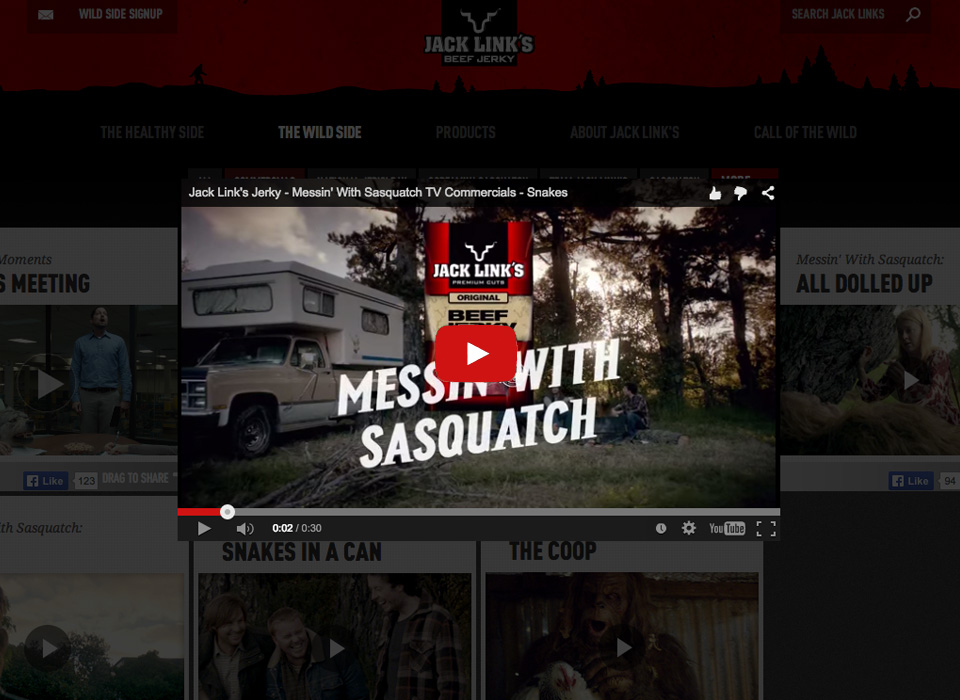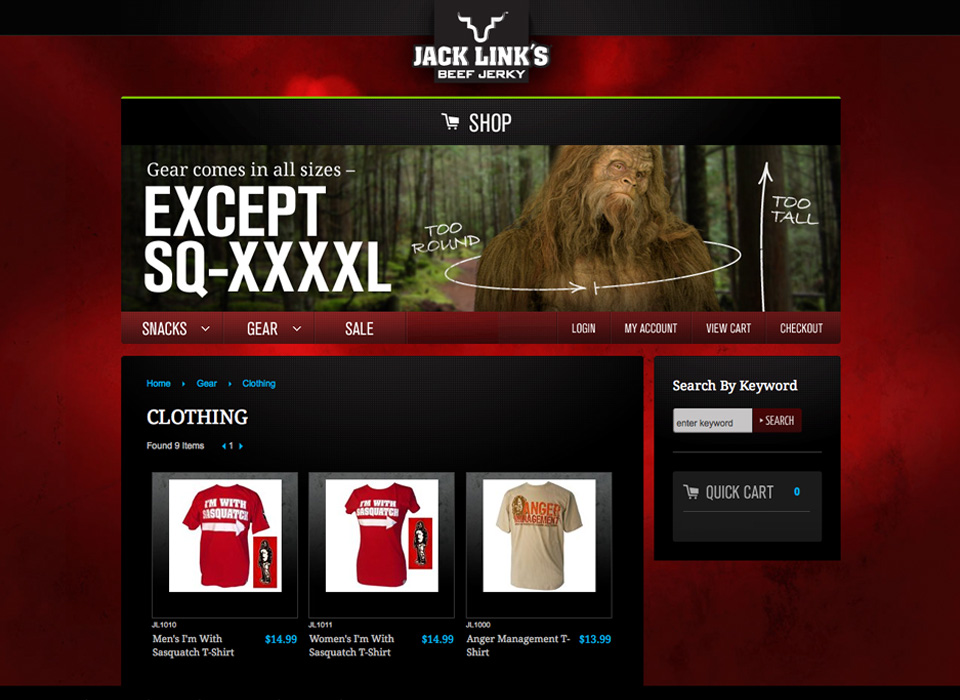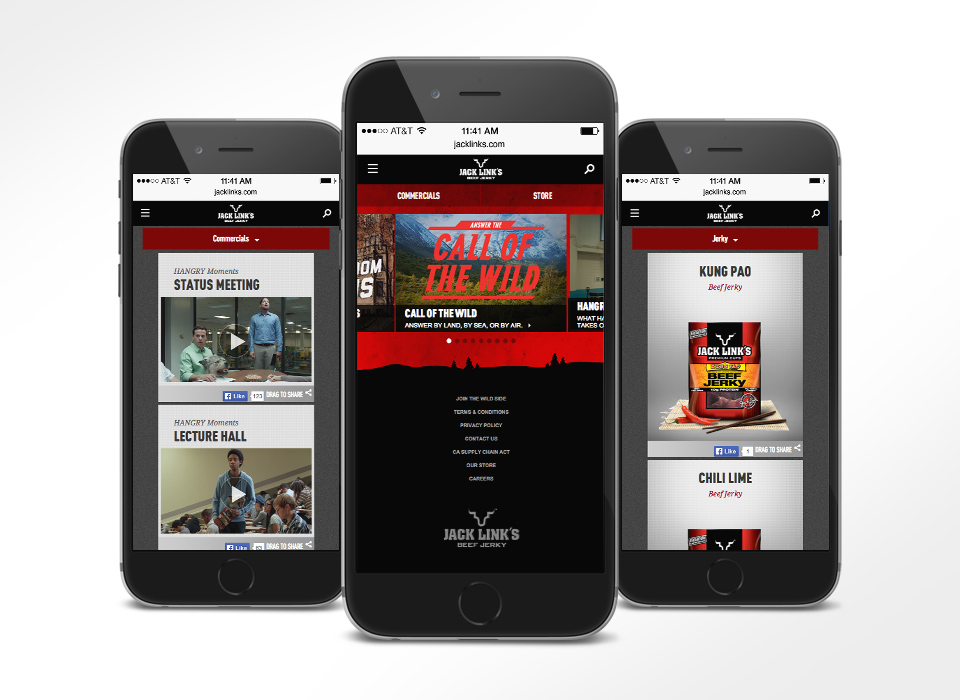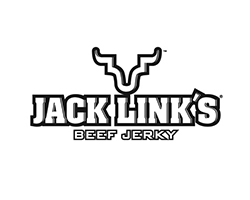 Jack Link's Beef Jerky is an American snack company best known as the producer and marketer of the eponymous brand of beef jerky. It was founded by John 'Jack' Link in 1986. They are known for their "Messin' with Sasquatch" ads.
As part of their responsive website design, Jack Link's wanted the site to comprise of 40% custom content, and 60% Jack Link's related content acquired via live feeds (RSS, Twitter, YouTube, Google Alerts, etc).
We created a fresh, sophisticated look & feel for the brand that included over 150 custom photo treatments with messaging. We also made the site social media friendly by enabling the majority of content to be shared across a large variety of social sites via drag and drop sharing technology.
The site is loaded with features and content, including television commercials, 50+ videos, 17 live data feeds, games, photos, interactive maps, and a new eCommerce storefront. The store enables Jack Link's to sell all of its meat snack products online as well as branded wearables such as t-shirts and hats.
In addition, we conducted a robust SEO analysis and formulated an SEO implementation strategy to insure the website would see stronger rankings on all major search engines.
This site was written in Microsoft Asp.NET utilizing a proprietary C4 CMS Platform.
Services
Content Management System, Copywriting, Design, Email Design, Hosting, Information Architecture, Responsive Design, SEO/SEM, Strategy, User Experience Design, Web Design, Web Development