Life Link III
Website, App & Marketing Materials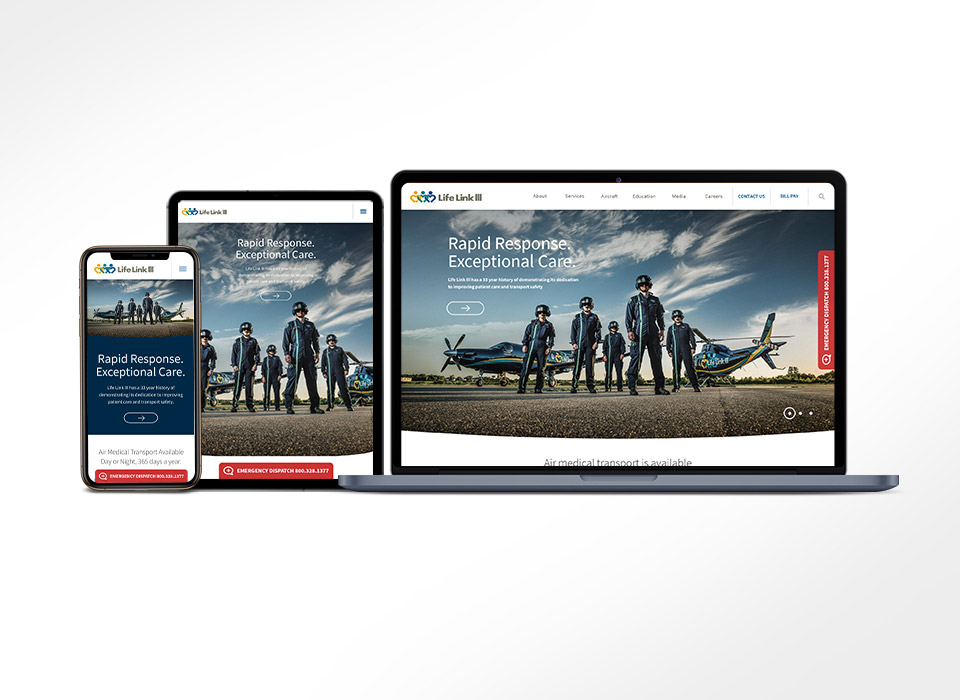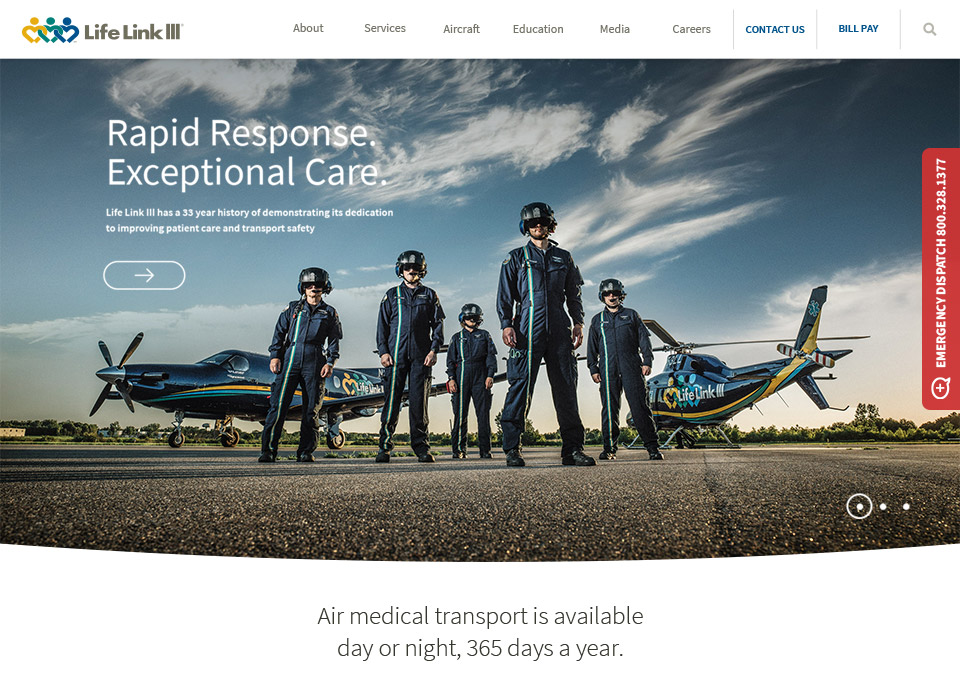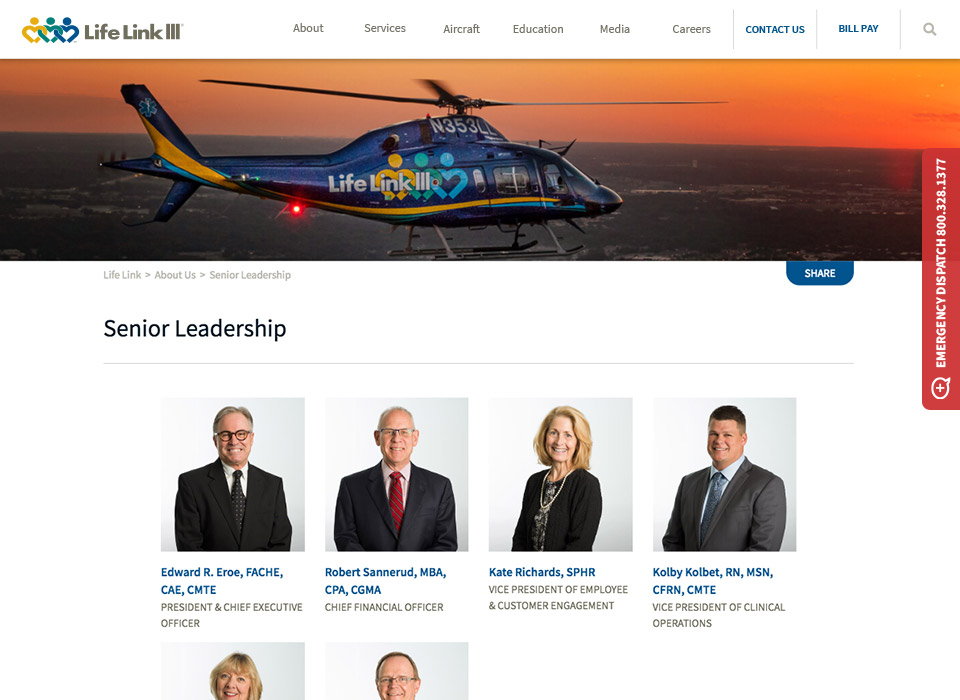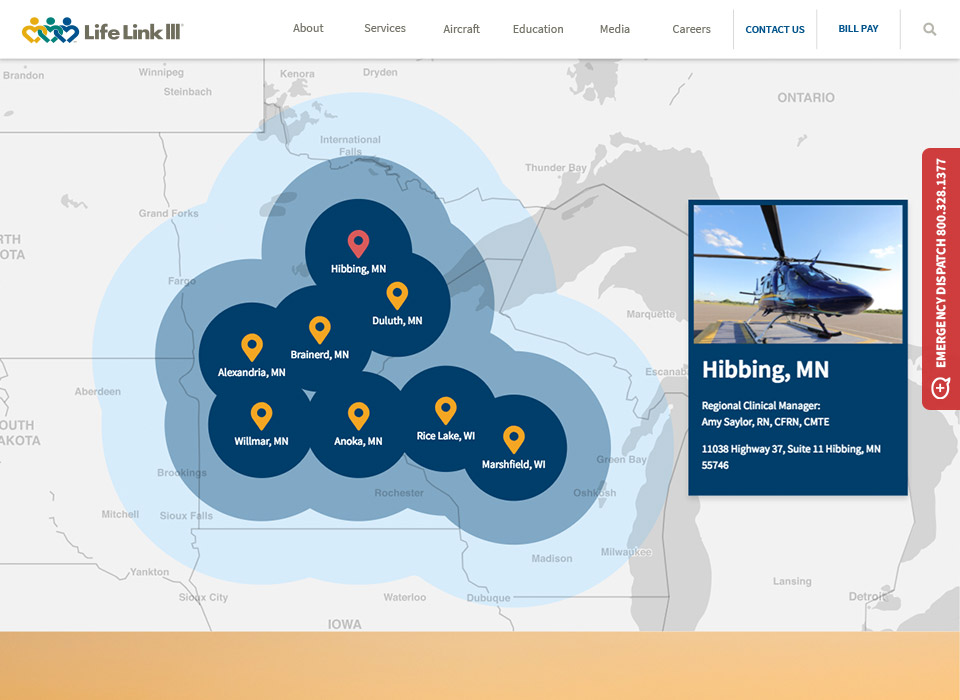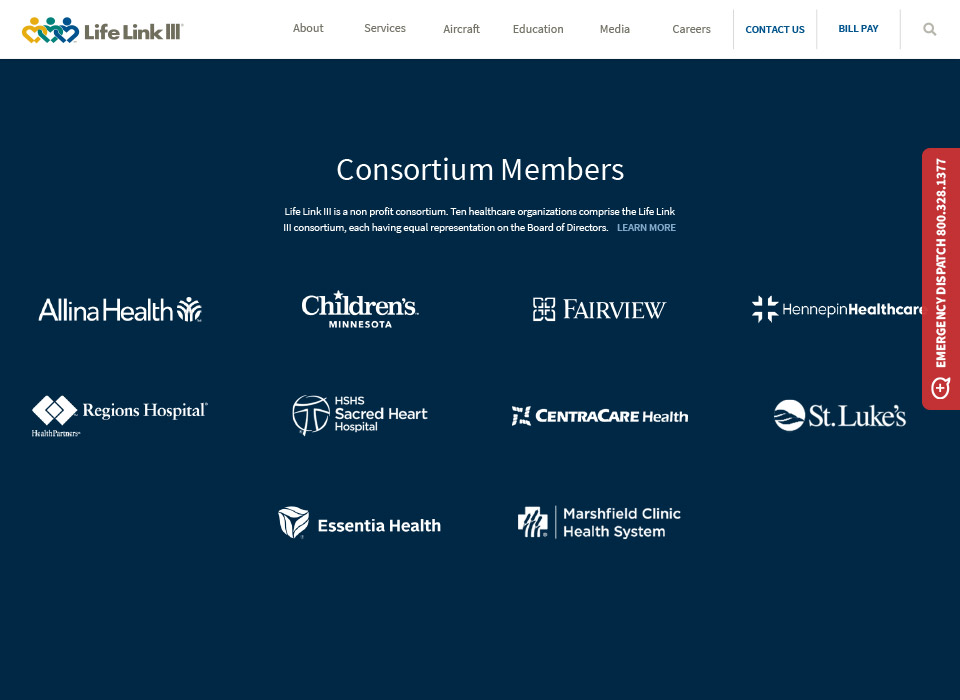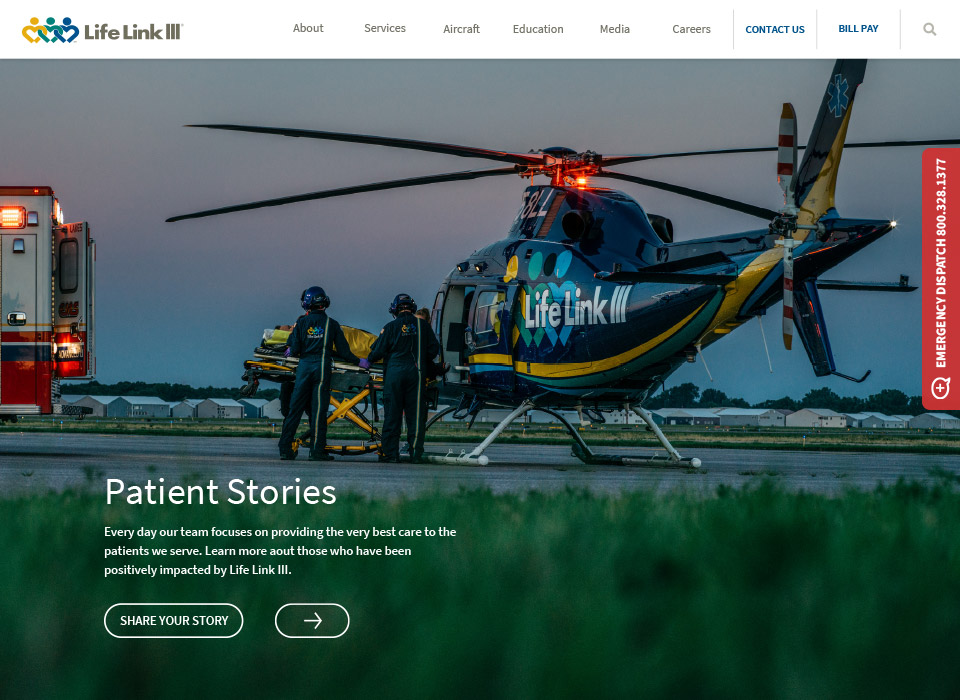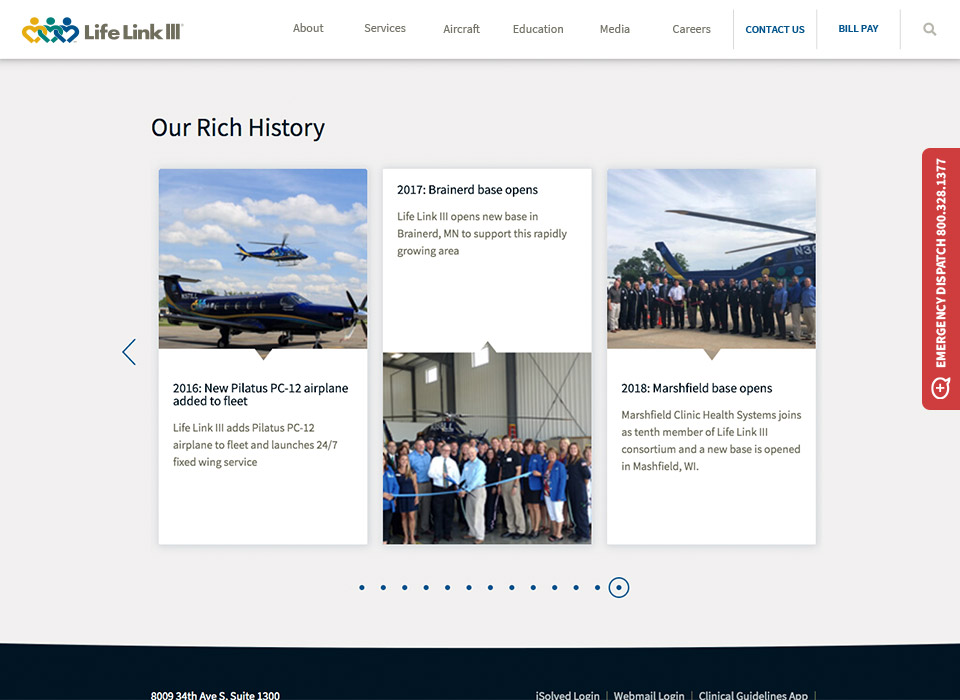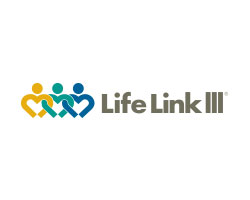 In the upper Mid-west, if you have a life threatening accident outside of a metro area and need to get to an emergency room immediately, chances are it will be Life Link III who saves your life! Life Link III operates eleven helicopter bases located throughout Minnesota and Wisconsin. Helicopter and airplane services are available 24/7, providing on-scene emergency response and air transportation to the regions major health systems.
Life Link III asked MJK to give their website a refresh. As part of the project, the client realized they didn't have any current photography for us to use, so they asked us to bring in our photography partners to create a new library of photo assets that they could use going forward.
MJK led the Strategy, User Experience, User Interface Design and Development for the new website. We also conducted key-stakeholder interviews at Life Link III and a competitive analysis to insure we had a clear understanding of the client's expectation for the project. At the same time, MJK brought in Award Winning Photographer Jim Gallop to shoot photography at two different locations in Minnesota. Mike Kretsinger provided creative direction to the shoot and helped define the specific shots that would benefit the new website, and the client long-term.
Today, Life Link III has a clean, modern website with large beauty shots of aircraft and simulated emergency transport situations. We built the website on WordPress which makes content updates quick and easy. In addition, Life Link III entered their new photography into a show and won an award!
Progressive Web App
Life Link III was so pleased with the results they asked us to create a Clinical App for their emergency paramedics. The app would provide in-flight paramedics immediate access to a vast library of important information, including: types of medication and doses, medical procedures, and emergency contacts required to save lives.  We built the app as a Progressive Web App (PWA). The benefit of a PWA is you can build a responsive website and also download it to a smartphone as an app – without having to go through the Apple Appstore or Google Play to do it. Users of the app don't need an internet connection to access the app. This is especially beneficial for when the crew is flying through rural areas without connectivity.
Additional Materials
Life Link III has also contracted with MJK to create a beautiful trade show booth, an annual report, a wall calendar, and other materials – all utilizing the award winning photography we shot with Jim Gallop!
Services
Brochure Design, Content Management System, Copywriting, Design, Hosting, HTML, Information Architecture, Interviews, Marketing Collateral, Photography, Print Design, Printer Management, Production, Responsive Design, Responsive Design Prototype, Sales Collateral Design, SEO/SEM, Strategy, Trade Show Graphics, User Experience Design, Video, Web Design, Web Development, Wordpress