Zep Vehicle Care
Advertising & Video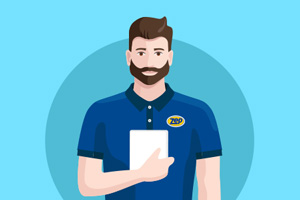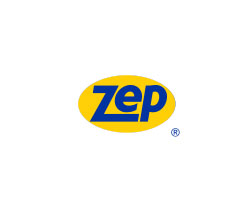 Zep Vehicle Care is the leader in the professional car wash industry, owning leading brands for car care including Armor All, Rain-X, Black Magic, and Blue Coral.
Zep had a trade show that targeted car wash owners and only had 45 days to prepare. They needed 9 new 2D animated graphics for their 50′ x 30′ trade show booth. The Zep trade show booth (see visual) has 3 consecutive archways (stations) – each with 3 large television screens. As visitors walked through the archways, the goal was to educate car wash owners on the product features and revenue opportunities available when using Zep products. The videos couldn't have audio, but instead depended on animated text and visuals to tell the story about how Zep products are preferred by customers and proven to increase revenues.
MJK partnered with Zep to create an outline and user flow for how each video would support the overall story as visitors walked through the booth. We then wrote a script for each of the 9 videos and presented our work to the client for approval. At the same time, we pulled several samples of potential animation styles for their consideration. Once they chose a look and feel for the animations and the scripts for each video, we proceeded to create the illustrations and hand them off to our animators. The result was a suite of 9 videos that combined to effectively tell the Zep story!
Services
Animation, Copywriting, Design, Illustration, Storyboard, Strategy, Video