Securian | MN Life
Website & Advertising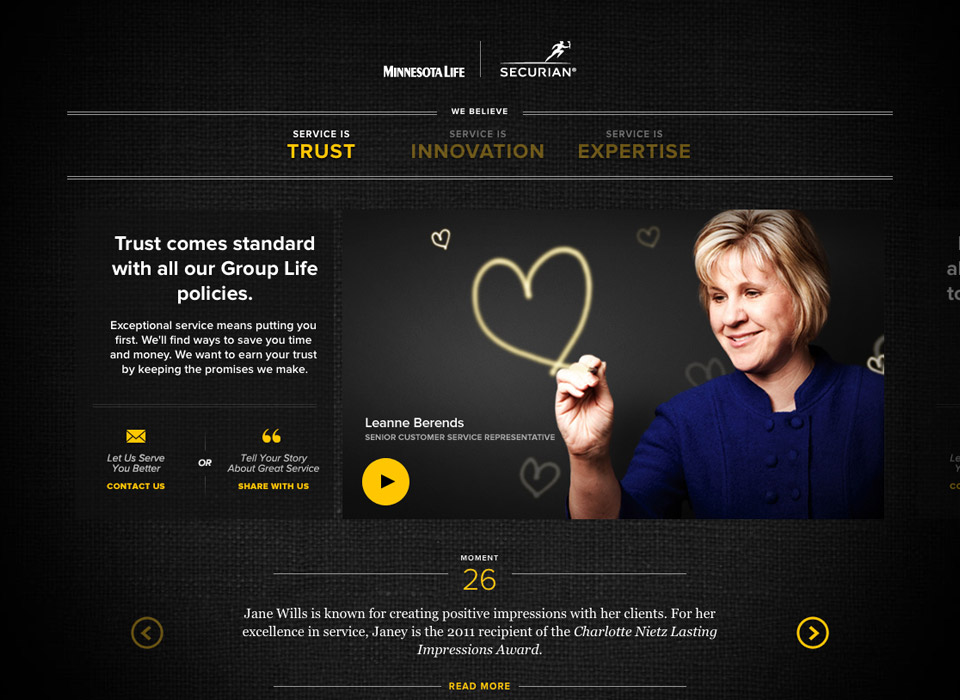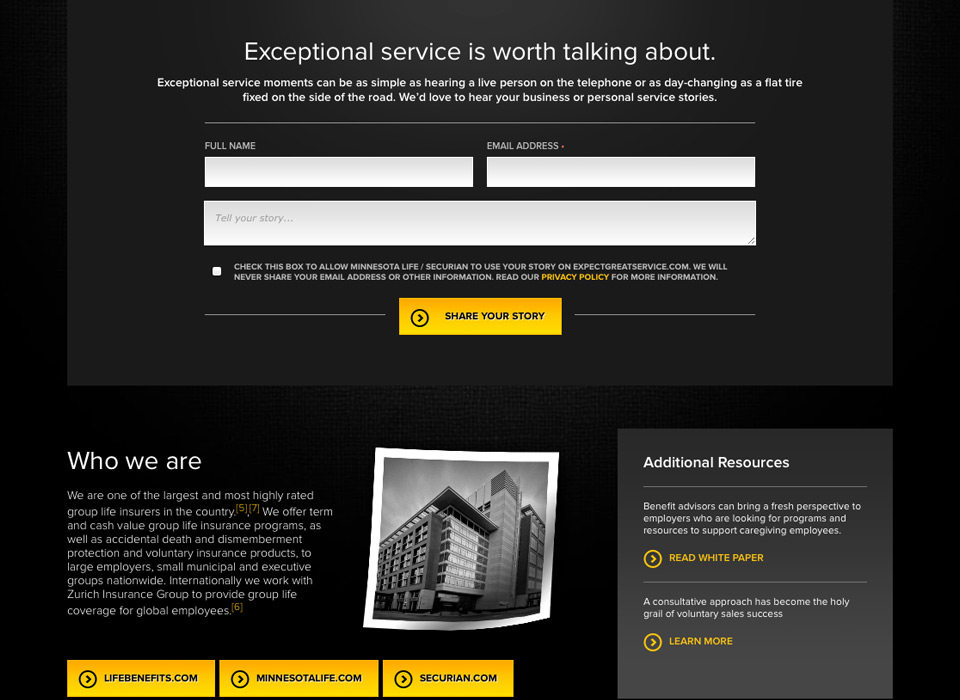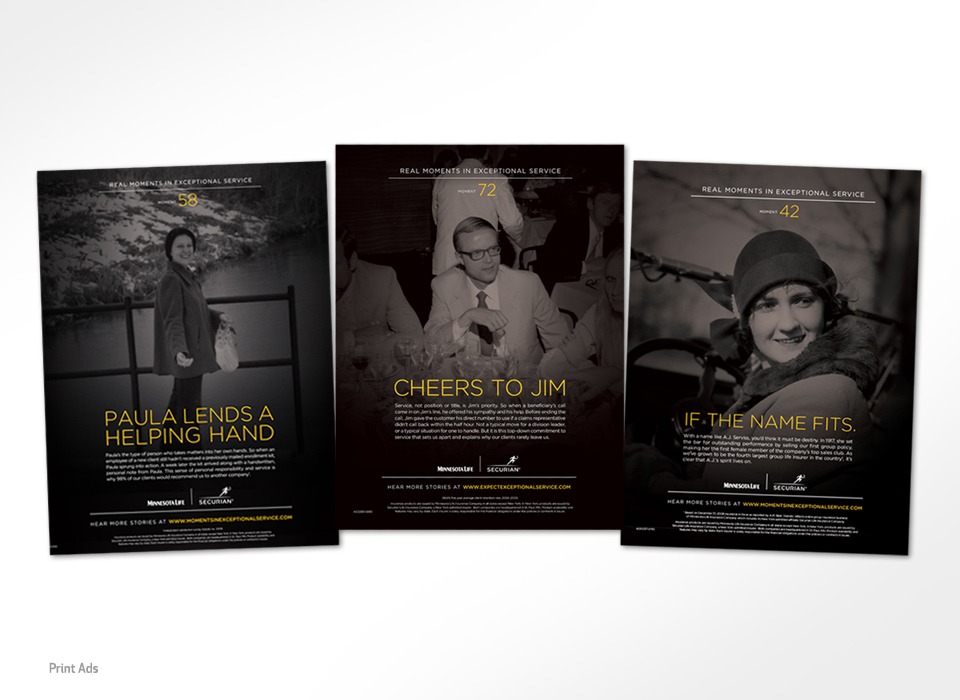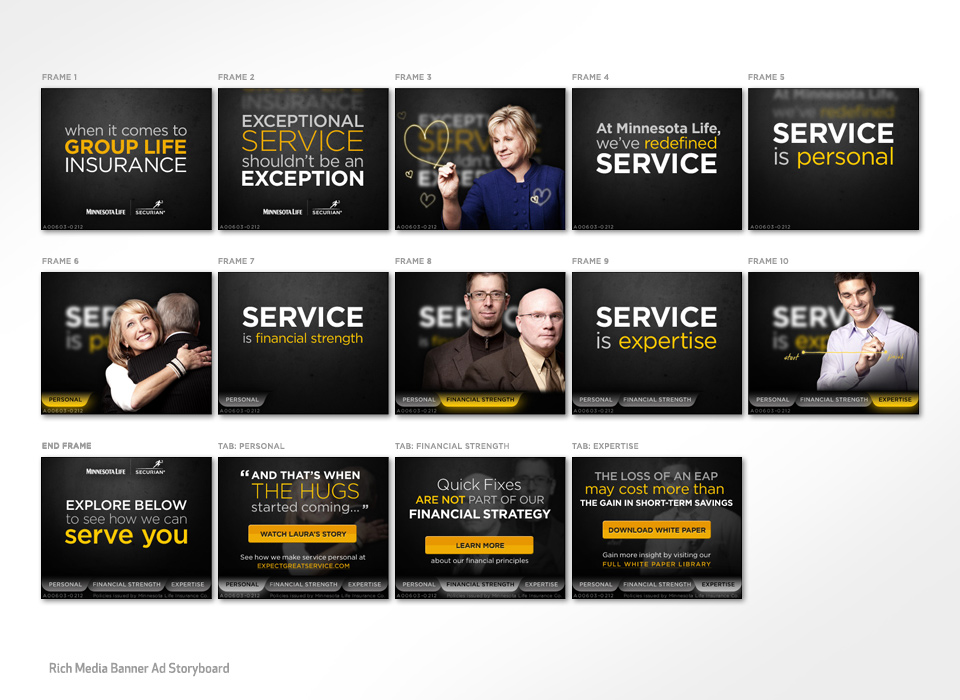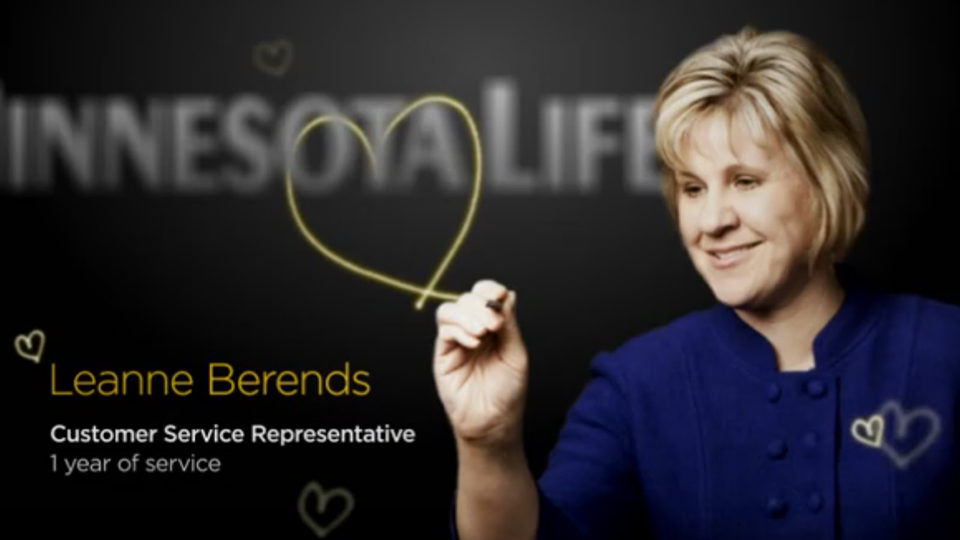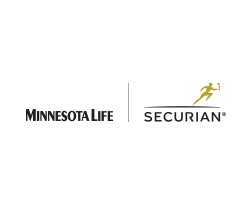 Minnesota Life and Securian Financial Group affiliates provide financial security to over 13 million people nationwide through insurance, investment and retirement products.
We were invited to help reposition Minnesota Life as an industry leader and create an advertising and marketing campaign that engaged prospective customers. In our research, we quickly discovered that a key differentiation of Minnesota Life was customer service. Minnesota Life boasts a 98% retention rate, which was considerably higher than its competitors.
Our team unveiled the Expect Great Service campaign which focused on stories about how Minnesota Life employees frequently go above and beyond the call-of-duty to provide exceptional service to their customers as part of thier typical business day. We created an integrated advertising campaign that featured print ads that ran in major publications as well as related online rich media banner ads and emails that drove traffic to a campaign microsite that contained videos and stories that focused on Minnesota Life's exceptional service. The campaign ran successfully for 3 years and increased Minnesota Life awareness significantly.
Services
Animation, Digital Media, Hosting, Illustration, Information Architecture, Marketing Collateral, Print Advertising, Sales Collateral Design, SEO/SEM, Storyboard, Strategy, User Experience Design, Video, Web Design, Web Development