St. Mary of the Woods College
Responsive Website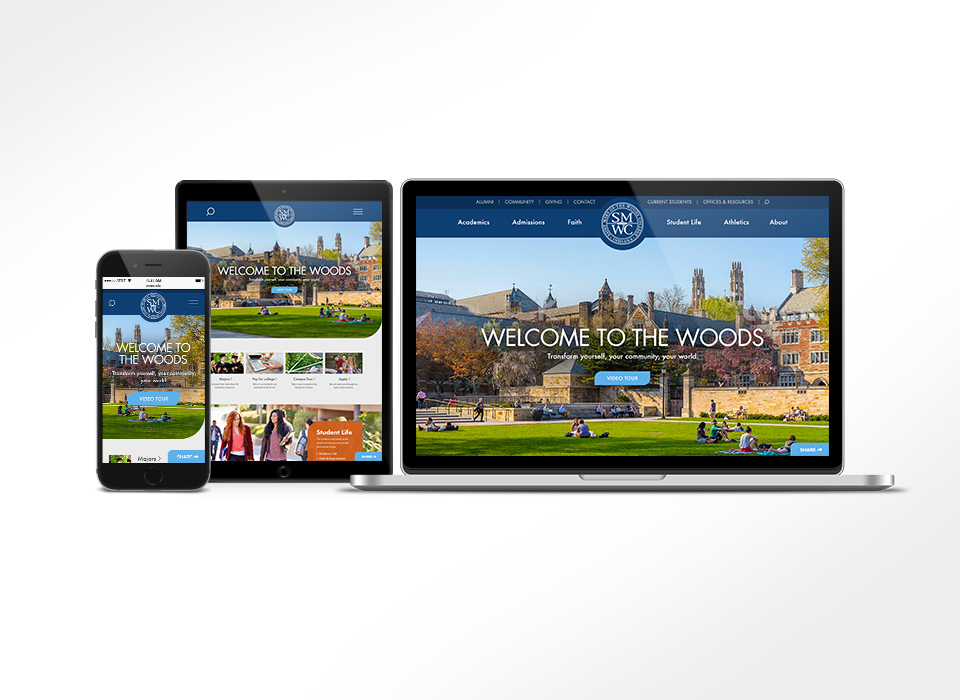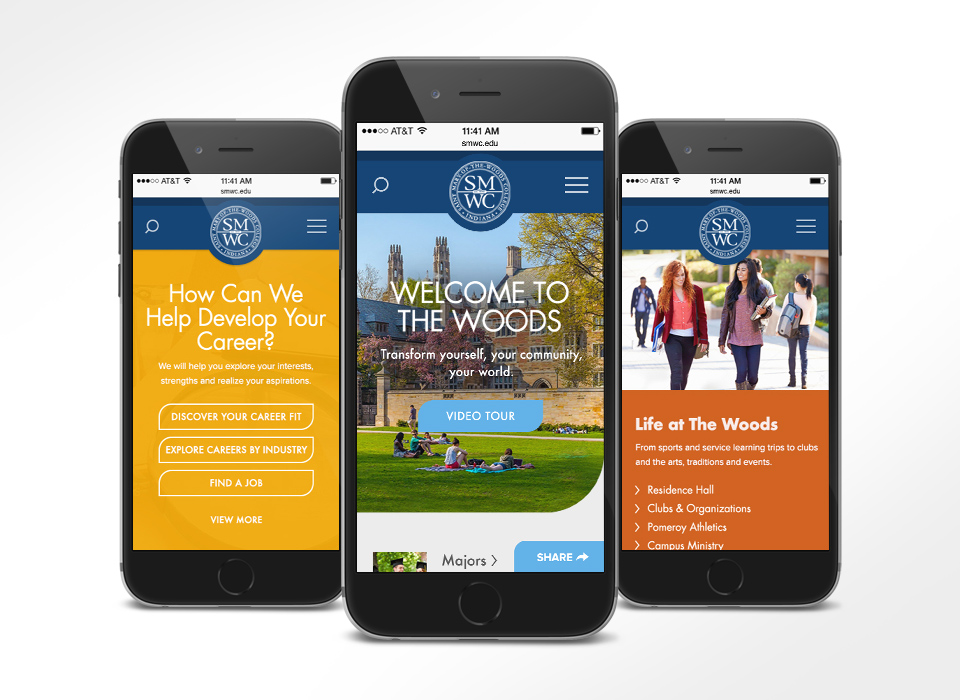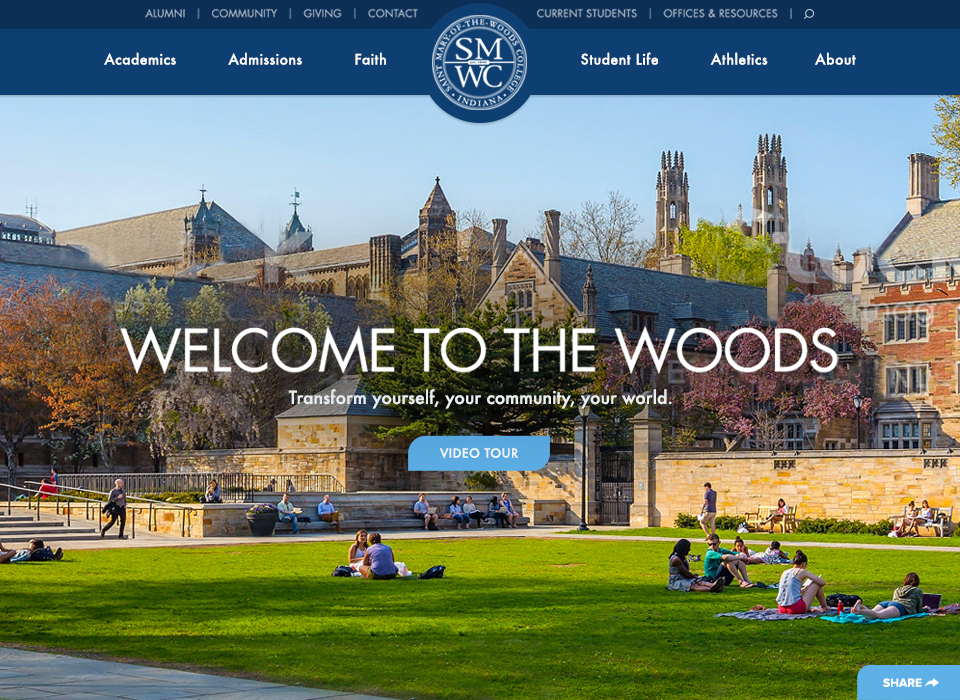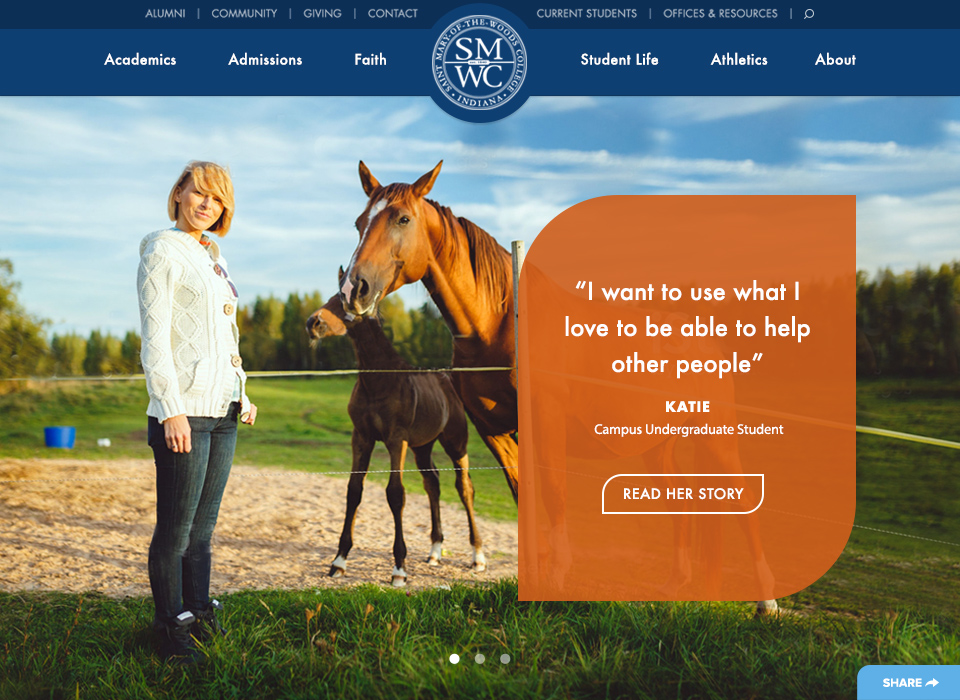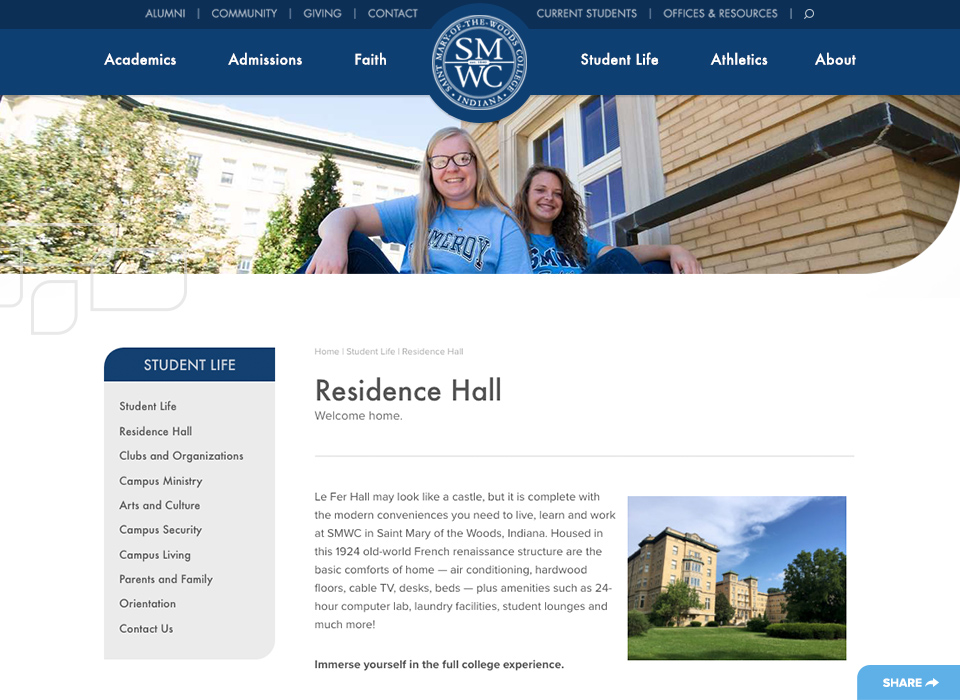 Saint Mary-of-the-Woods College (SMWC), is a Roman Catholic, four-year liberal arts college located in Saint Mary-of-the-Woods, Indiana. For seven consecutive years, SMWC has been ranked as one of the Best Regional Colleges in the Midwest by U.S. News & World Report. SMWC was founded as an academy for young women by Saint Mother Theodore Guerin who was canonized in 2006 by Pope Benedict XVI, and became Indiana's first saint.
SMWC contacted MJ Kretsinger to help them create a new, mobile friendly website for the college. The previous website was not mobile friendly, and had become unmanageable at over 1,500 pages. SMWC wanted to create a new website with fresh copy and photography that is world-class, scalable, secure, and easy to maintain via WordPress.
User Experience Design
MJ Kretsinger began by conducting research which included a complete content audit of the 1,700+ page website. The audit was performed using a collaborative software which enabled our user experience experts to present an optimal sitemap for the new website. SMWC was then able to review, organize, and comment on content pages within the interactive sitemap, and eliminate any old content pages.
Website Prototype
Our user experience designers then produced a working grayscale prototype of the new website that was fully interactive and viewable on desktop and mobile phone devices. This approach enabled the client to navigate the website and get adequate administrative buy-in on the proposed architecture before design and development began.
Website Look & Feel
A key point of difference for the college is its connection with nature and wildlife. It's not unusual to see students horseback riding on campus. This led our award-winning designers to place leaf-like design elements within the site to help convey the college's unique wooded campus environment. Large, beauty shots of the students, the building architecture, and the campus grounds give visitors a glimpse of what life is like at the college. Several info graphics also help to convey key facts to help students determine if the school is right for them.
Admissions
As with all schools of higher education, admissions and recruiting play a critical role in the school's success. Careful consideration was given to the user flow to help ensure interested students are funneled to areas of interests, and into the admissions section. MJ Kretsinger provided a form builder solution that gives the school's IT team the ability to create and test various forms to see which ones are more effective in the admissions process. A promotional landing page template was also created as a destination for the client's Pay-Per-Click campaign efforts.
Development
MJ Kretsinger leveraged WordPress CMS to manage the content for the enormous website.
Results
The client continues to receive tremendous feedback on the design and usability of the website.
Services
Banner Ad Design, Content Management System, Design, HTML, Production, Responsive Design, Responsive Design Prototype, SEO/SEM, Strategy, User Experience Design, Web Design, Web Development, Wordpress