All Work | Felhaber ( 24 of 71 )
Felhaber
Responsive Website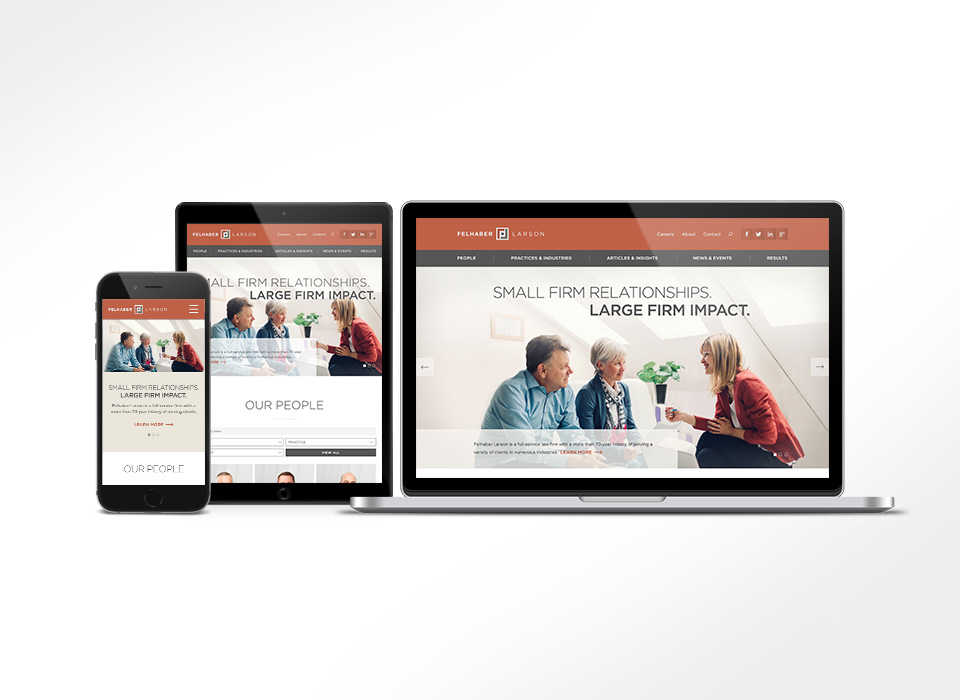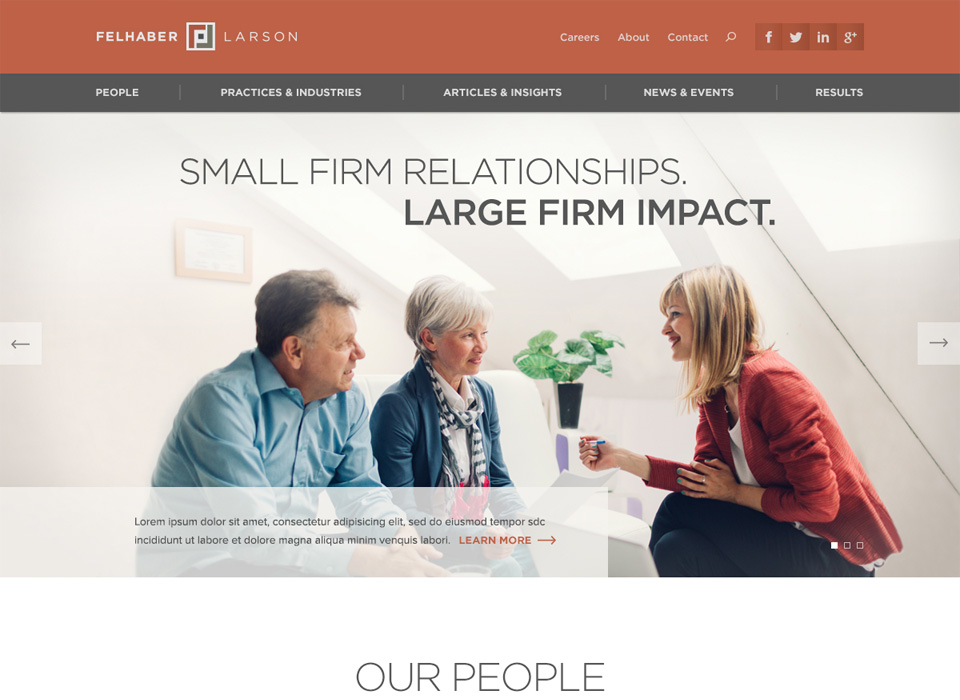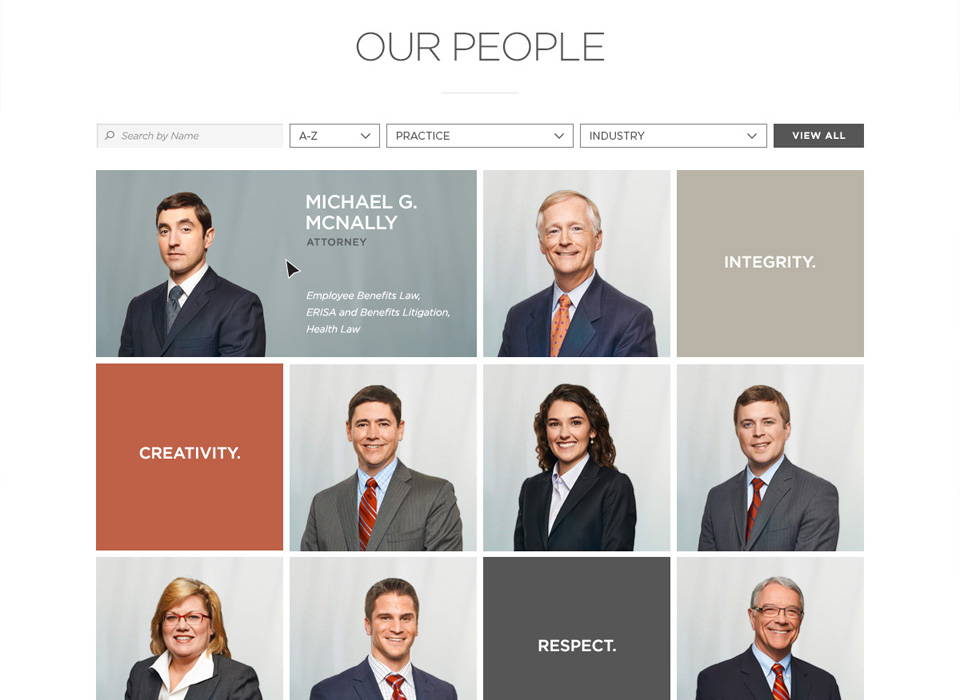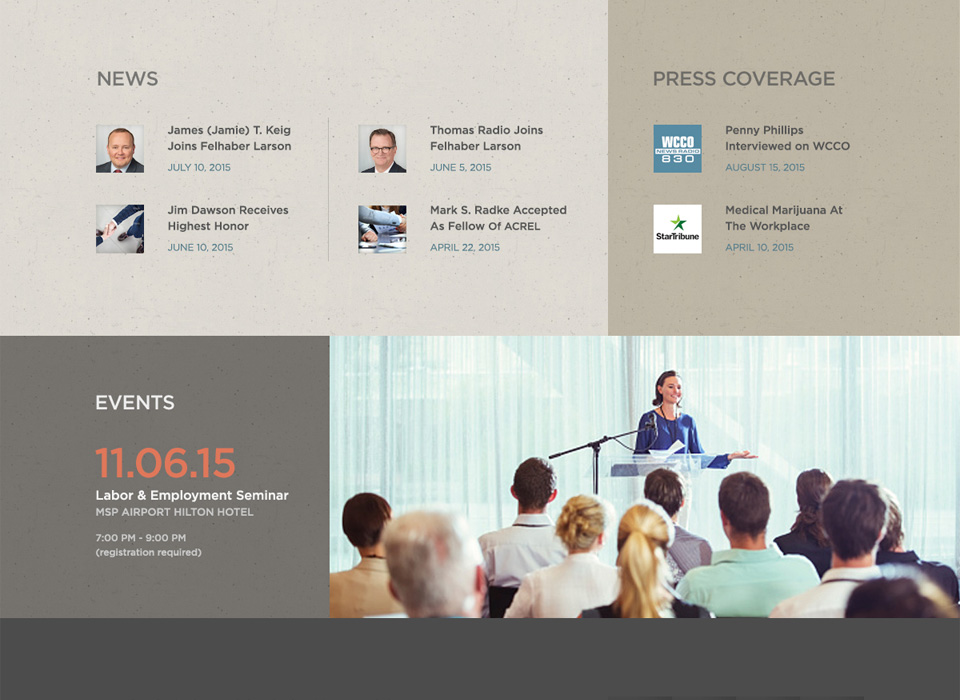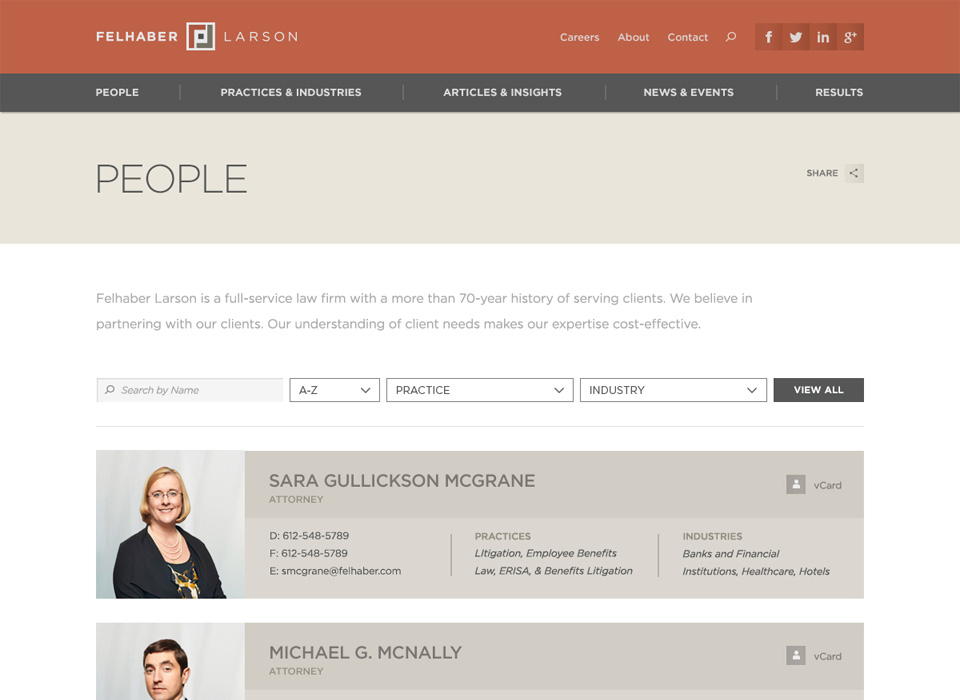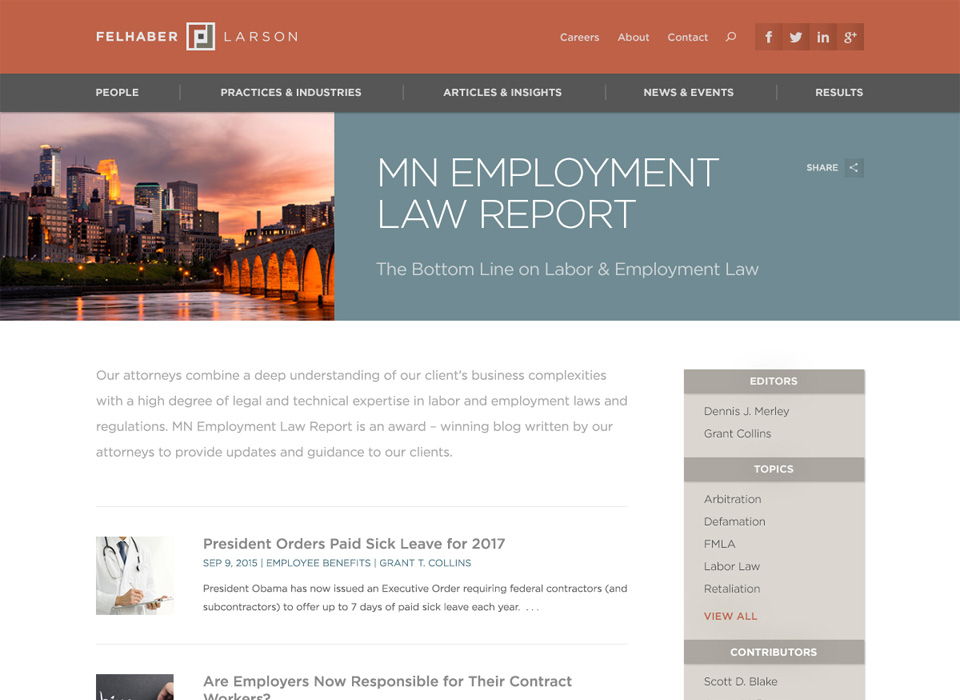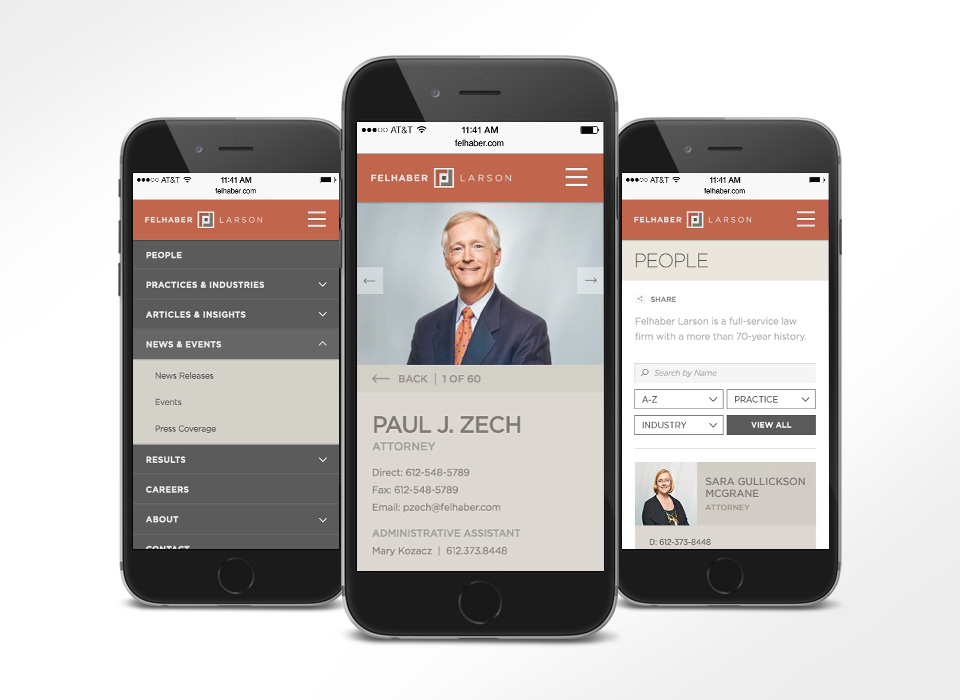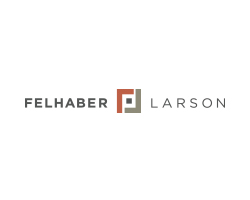 Felhaber Larson is a full-service law firm with a more than 70-year history of serving clients and is ranked among best law firms for 2016 by U.S. News. They offer a variety of practices including, but not limited to, employment law, labor law, real estate law, non-profit/charities law and litigation. Felhaber Larson has over 55 attorneys and is located in Minneapolis, Minnesota. 
Felhaber Larson reached out to MJ Kretsinger to redesign their website and make it responsive – enabling the site to scale fluidly across desktop and mobile devices. As part of the redesign process, MJ Kretsinger created a responsive website prototype of the new site so the client could navigate and interact with the site across devices in order to visualize how the site would function prior to design and development.
Upon completion of the prototype, MJ Kretsinger redesigned the new responsive website and leveraged the brand colors to deliver a fresh, modern site design. The site includes a people filter where users can filter attorneys based on their name, practice or industry. Individual attorney pages allow users to read the attorney's bio, watch informational videos, contact the attorney and see what practices and industries the attorney offers. Throughout the site users are able to share pages via social media, connect and follow Felhaber Larson on social media and read posts from Felhaber's blog: MN Employment Law Report. The site is built on WordPress content management system (CMS) which enables the client to easily create various banner ads to promote the benefits of the firm and other areas of the site.
To visit the responsive website, go to felhaber.com
Services
Content Management System, Design, Responsive Design, Responsive Design Prototype, SEO/SEM, Strategy, User Experience Design, Web Design, Web Development, Wordpress